---
After giving birth, many women choose to stop playing club ultimate. With a newborn child, bodies and priorities shift, frequently leaving commitment to ultimate on the back burner. Heidi Marie Wiggins chose a different path and decided to return to Seattle Riot after giving birth. In her Riot blog post, she fearlessly and passionately details her emotional return, sharing her perspective on getting back into shape, adjusting her expectations, and loving her teammates and the sport.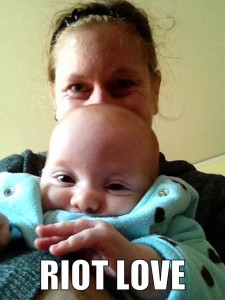 ---
CONTESTED STRIP: TEAMMATES
Contested Strip is a comic series that appears on Skyd Magazine. Megan Praz and Meghan Kemp-Gee, or Megan and Meghan, write and draw each of the cartoons that pokes fun at the hypocrisies and idiosyncrasies in ultimate. In "Teammates", the artists question the perceived status of pro players.
---
SOPHIE DARCH BOOSTS A BACKHAND
Sophie Darch, an Oregon alum who is currently playing with Atlanta Ozone, has an absolutely incredible huck. In this clip, she boosts a backhand to a streaking receiver who lays out for the goal.